Coming Up
Members' Exhibition
2–17 December 2023
Past Programs
Galileo Chew Chew
21 October–19 November 2023
Offsite
Soil Propositions
5–30 December 2023

Courtyard
Bobby K: The Illustrated Companion to Tasmanian Fishpoems
Journal #32
Thoughts about volunteerism by Scoutt Winter
Episode #33
The artist, the archivist, a manila folder, and a server farm.
Host Pip Stafford talks to artists Ashe and Gabbee Stolp and artist and archivist Samara McIlroy
Journal #31
Pun Tabe Pun by Jeprut Artist Community
Episode #32
Tisna Sanjaya talks to Lisa Campbell-Smith
Greed/Rakus/Gierig curator Lisa Campbell-Smith talks to lead artist Tisna Sanjaya (interview translation by Daffa Sanjaya)
Conversations
Curator of Last Messages Scot Cotterell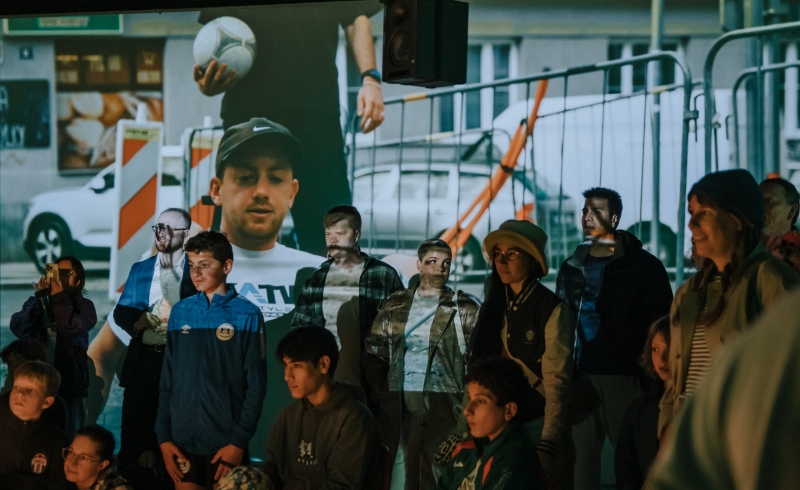 Innovative art, industry access, critical engagement, professional development.
Contemporary Art Tasmania is Tasmania's professional level, public presentation platform dedicated to contemporary and experimental art.