CAT is home to four fully-supported studios for artists based in Lutruwita/Tasmania. The Studio Residency opportunity gives artists the space to experiment with their practice and grow their professional careers. In 2021 CAT relaunched the Studio Residencies with a new model, integrating studio practice with other CAT programs. 
CAT now offers:
A dedicated studio space to support a Tasmanian-based artist realise a new exhibition in CAT's exhibition program. Determined by the CAT Program Committee, this space will be available for two years to enable in-depth development

A one-year space to the successful Curatorial Mentorship applicant

Two spaces available by application on an annual basis 
CAT Studio Residents also receive access to the CAT project space for presentation of new work or work in progress; profile and development opportunities through CAT's public and digital programs; engaged feedback with visiting professionals.
Apply
Applications for 2023 studios are now open
There are two studio spaces available via this call out. Both are fully supported studio space (no rent or utility bills required) and include 24 hour access and wifi. We welcome applications from people of all backgrounds, abilities and identities.
For further information and submissions guidelines: download PDF
Applications due: midnight Wednesday 19 October 2022.
For queries please contact lisa@contemporaryart.org.au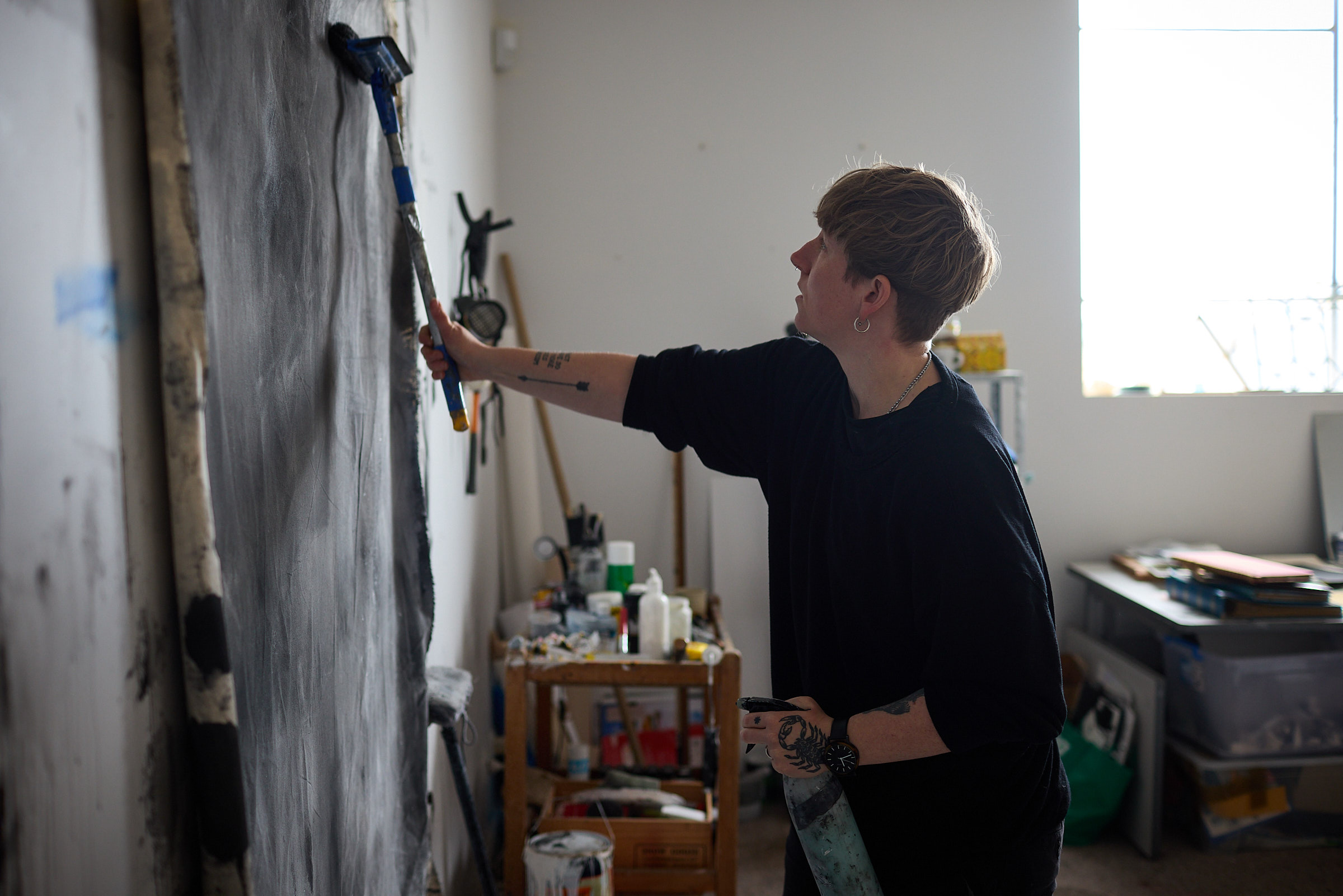 Current Residents
2022 Studio Residents:
Isabella Foster, Cassie Sullivan
2 Year Studio Residency: 
Willoh S Weiland
2022 Curatorial Mentorship Resident:
Alexandra Hullah
Past Residents
2020 – 2021  Maria Blackwell, Andy Hutson, Dexter Rosengrave and Jake Walker
2019  Abigail Giblin, Gabbee Stolp, Julia Drouhin and Nanna Bayer
2018  Judith Abell, Priscilla Beck, Lychandra Gieseman and Hilary Green
2017  Joel Crosswell, Vivienne Cutbush, Alex Davern and Claire Pendrigh
2016  Rahni Allan, Selena de Carvalho, Ben Taylor, Tricky Walsh
2015  Joey Gracia, Leigh Hobba, Eloise Kirk, Amber Koroluk-Stephenson
2014  Karin Chan, Darren Cook, Nadège Philippe-Janon, Dylan Sheridan
2013  Jo Chew, Anthony Johnson, Cath Robinson, Peter Waller
2012  Anna Cocks, Lucy Hawthorne, Julie Gough, Amanda Shone
2011  Laura Hindmarsh, Jacob Leary, Benjamin Ryan, Mike Singe
2010  Denise Ava Robinson, Tom O'Hern, Bec Stevens, Nicola Smith
2009  Alicia King, Mish Meijers, James Newitt, Jonathan Partridge