Recent and Future Program
ENGAGEMENT PROGRAM – INSTRUMENT BUILDERS PROJECT, WORK IN PROGRESS
Offering specialised public programs, education for all-ages, and multiple access points to Contemporary Art Tasmania's activities.
Image: Natasha Tontey, The Order of Autophagia (2017-2021) a work-in-progress. Supported by Performance Space Micro-Fellowship 2020 and Kyoto Experiment. Courtesy the artist.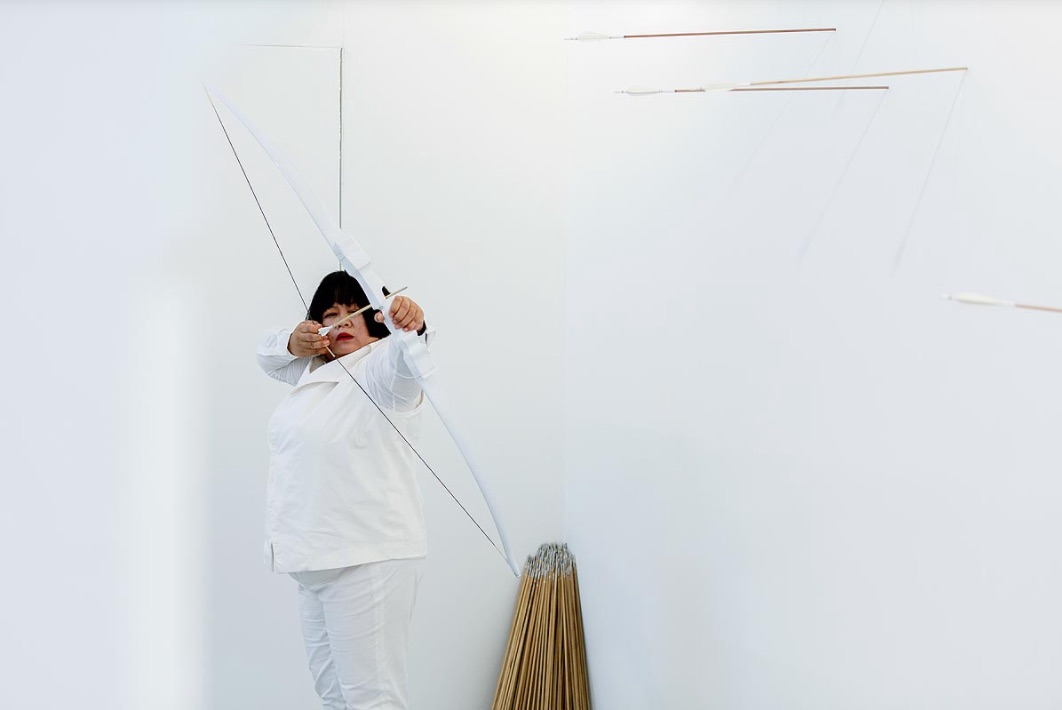 DARK MOFO – EXHIBITION
CAT currently has renowned Indonesian performance artist, Melati Suryodarmo, rescheduled from a Covid
interrupted 2021 performance to perform at CAT for Dark Mofo 2o22. Her works are often physically demanding
durational forms of performances that make use of repetitive movements and actions.
Image: Melati Suryodarmo, Transaction of Hollows, 2016. Durational performance including bow, 800 arrows and costume; single-channel video: 14:45 minutes, colour, sound, NGA. Courtesy the artist.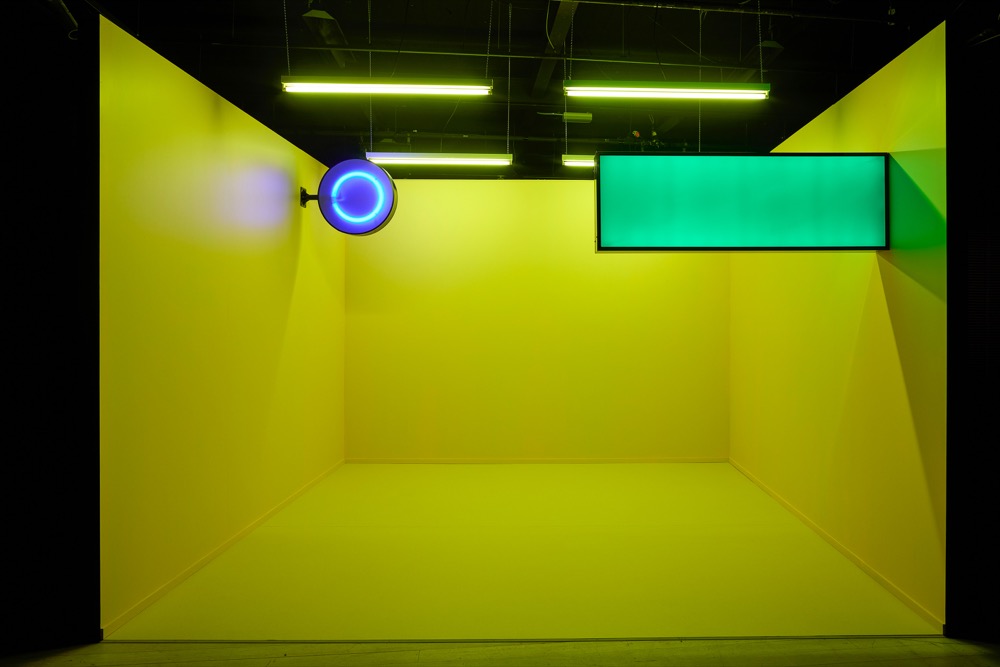 SHOTGUN – DEVELOPMENT PROGRAM AND EXHIBITION
Shotgun provides Tasmanian artists with the support to progress their practice. An intensive individually designed program of high-level industry access and critical engagement culminates in the exhibition of work developed through the program.
Image: Alex Davern Bright labyrinth, 2021. Pine, MDF, acrylic paint, linoleum, fluorescent lighting, leight filters, steel, Perspex, electrical components, 270 x 380 x 380cm. Photo: Rèmi Chauvin.
From Shotgun 9: The clouds have cameras, 2021.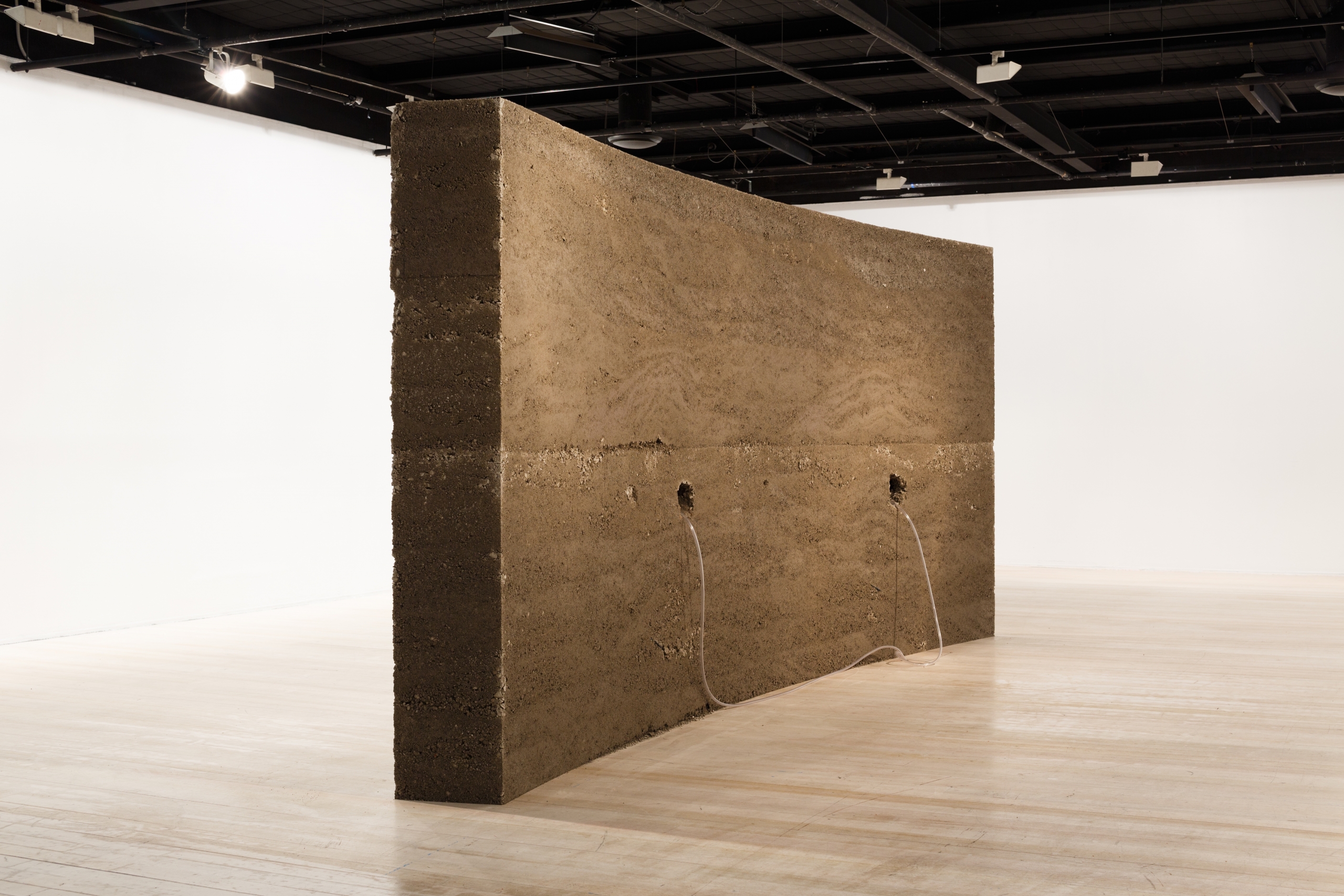 THE EARTH PROJECT – OFF SITE
Earth is a collaborative project bringing Aboriginal culture, Tasmanian soil science and artists together to create an emergent work that reveals the deep history and complex material substance of one of Tasmania's most significant sites, the Royal Tasmanian Botanic Gardens. This off-site and ongoing project is led by Tasmanian artist, Lucy Bleach, for a partnership comprising CAT, Soil Science Australia and Royal Tasmanian Botanic Gardens.
Image: Lucy Bleach, Underground, 2015. Recycled concrete, inner tubes and seismic data, 300 x 400 cm approx. Photo: Peter Mathew.
PARTNERED EXHIBITION
Instrument Builders Project's (IBP) is an ongoing, transdisciplinary and socially engaged project that to date has been presented in Yogyakarta, Melbourne, Kyoto and Launceston. IBP is currently being developed by CAT in partnership with Liquid Architecture and Volcanic Winds. IBP will support Japanese artist, Tomoko Momiyama to develop a new work and the ongoing development of Listening to the Voices of the Deceased: Critical Dialogues on the Colonial Technology of Recording Sound.
Image: Tomoko Momiyama, Meirin Attunement Room, 2018. Instrument Builders Project Kyoto: Circulating Echo, Kyoto Art Centre. Courtesy of IBP.
BOUNDARIES – COLLABORATIVE EXHIBITION
This multimedia exhibition is based around a new film, On the Shoreline created by Tess Campbell and Sam Mountford through research with IMAS Australian Antarctic Division scientists and in collaboration with Marine pollution researcher Peter Puskic.  CAT staff and curatorial advisers will work with the early-career Tasmanian artists, providing curatorial direction to bring extensive critical insight to the project.
Image: Tess Campbell and Sam Mountford, On the Shoreline, 2021-22. Film still. Courtesy the artists.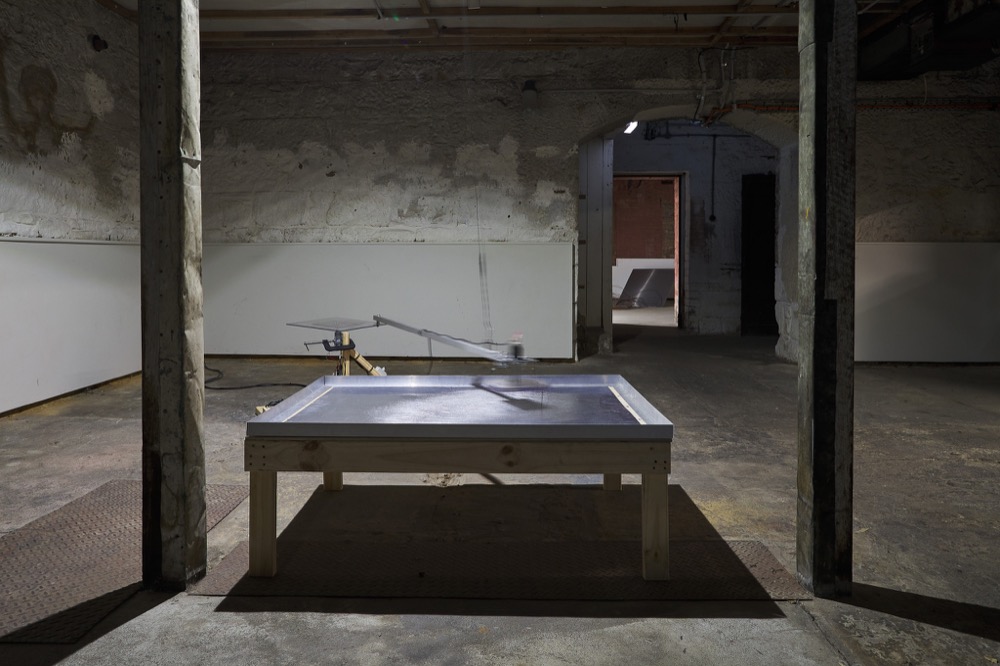 DEVELOPMENT PROGRAMS
CAT's suite of development activity operates through two complimentary streams: intensive targeted programs customised for individual artists and arts professionals; alongside professional-level programs offered to greater numbers of artists.
Image: Tim Coad, Tracing Impacts, 2020. Installation view Town Hall Underground. Photo: Rèmi Chauvin. Presented as part of Cobra, in 2020.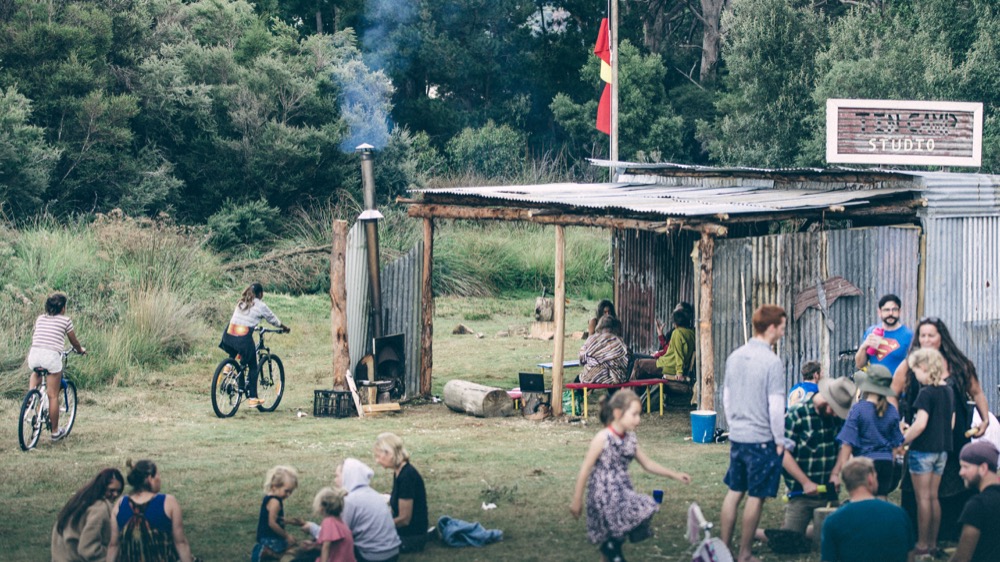 TOURING PROGRAM
The CAT touring program supports a range of curators, artists and public galleries to develop and present touring exhibitions of contemporary art in Tasmania and across Australia.
Tin Camp is an Aboriginal-led performance project space that offers a warm welcoming atmosphere to encourage storytelling, performing and listening. Led by Warren Mason, it is also a model for best practice community-generated artistic programs.
Image: Tin Camp community gathering Nayri Niara Festival Bruny Island, 2019. Photo: Joe Chelkowski.
Video credit: Angus Ashton for Contemporary Art Tasmania, 2019